CBRD SpeedFactory in York on 7.27.12
2006 Evo MR 76k miles. 5speed swapped, bolt ons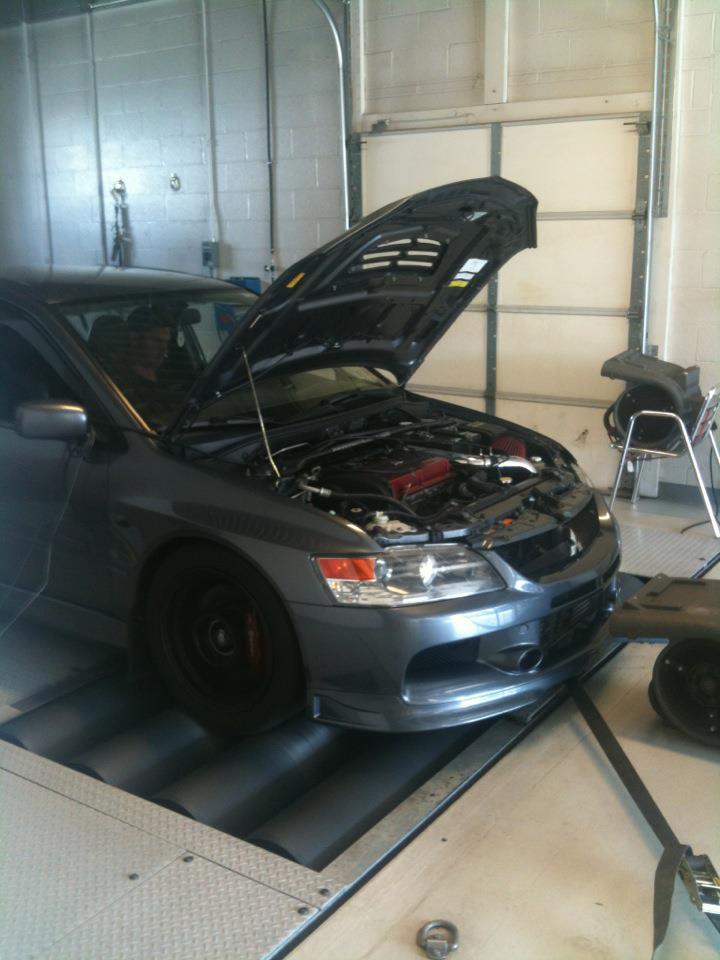 Mods: AEM intake, greddy 3 inch turbo back, invidia o2 housing, ETS 3.5 inch intercooler, 3port grimmspeed, no cat, CBRD tune, walbro 255, cosworth M2 camshafts, beehive valvesprings, ARP head studs, stage 1 shep 5 speed, stage 1 shep transfer case, shep upgraded rear diff, APS BOV, Muse full intercooler piping.
90 degrees and humid, mustang dyno
350 all wheel hp and 320 all wheel tq. stock turbo, stock exhaust manifold,
phenomenal mustang dyno numbers for a stock turbo, in the heat no less!!! injectors at almost full duty cycle, not much more power to be had on a stock turbo evo...
now how deep into the 11's will i go?

launched it a few times today and hammered it to 100-110mph on some back road straights, pulls hard.
make me featured member of the month next month! lol