Many people have asked me how to add pictures to posts on ESD. So, figured I would make a thread to help avoid this problem.
In the following picture, click the icon the arrow is pointing to.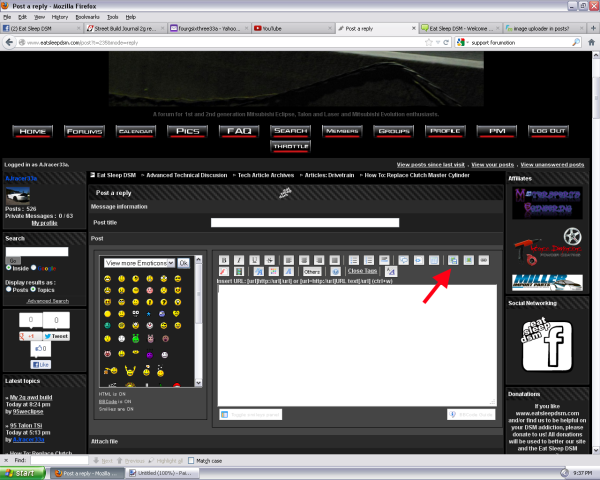 Next, upload your file.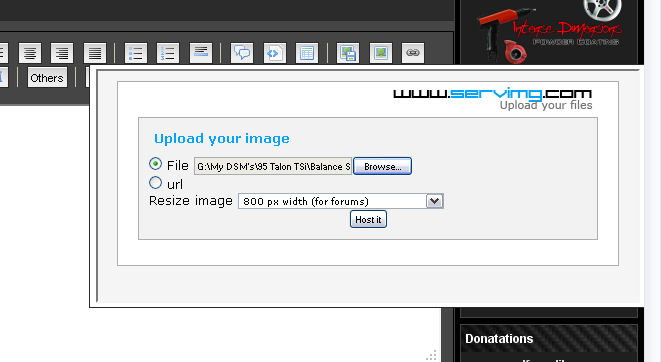 Once it is uploaded, copy this code.
Once the code is copied, click this icon once again to minimize the upload box.
Paste the code in your post where you want it. I would suggest having a space above and below the code.
Last edited by AJracer33a on Sat Jan 05, 2013 9:57 pm; edited 2 times in total